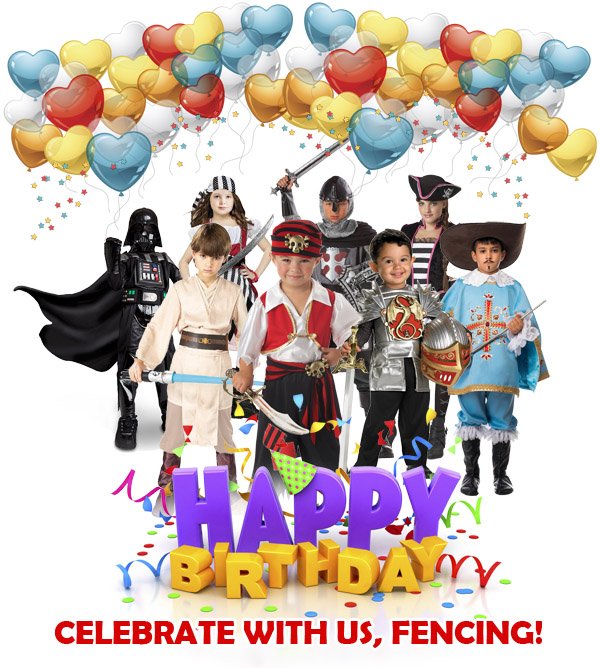 Have the Best Birthday Party at LJFA!
Our fencing parties are a fun, exciting and unique way to celebrate your child's birthday.
A Fencing Birthday will capture everyone's imagination and attention with fencing games and dueling. Kids with a swashbuckler heart will learn the technique of a Jedi or the footwork of a musketeer.
You get 2 hours of fencing & party time for $350 for up to 10 kids and $500 for up to 20 kids total.
What's included:
90 minutes of group instruction and fencing
30 minutes for your party celebration
Use of all safe fencing equipment and our club facilities
Party tables and chairs
Please note:
Bring your own decorations, birthday cake, refreshments, etc.
Ask your guests to wear t-shirts, long pants, and sneakers. Street shoes are never permitted on our gym floor.
Best availability is Saturday and Sunday afternoons.
We accept a $100 deposit to reserve your date.
The final guest count and a full payment are required 24 hours prior to your party.
Contact us with questions & to reserve your party soon as we often get booked on the weekends!