Our Alumni
Ellen Xu

Stanford University

Masha Mozhaeva

University of Notre Dame

Ilan Jinich

University of Chicago

Jaden Callahan

Columbia University

April Zuo

Duke University

Philippe Guy

Harvard University

Barron Nydam

University of Notre Dame/
Mendoza College of Business‎

Elijah Granet

Columbia University

Cecilia Zhang

California Institute of Technology
(CalTech)

Michael Haas

University of Pennsylvania
(Wharton School of Business)

Jim Kahler

Brandeis University

Josh Lovison

New York University
(NYU)

Tim Evans

Duke University

Mia Combria

University of California San Diego
(UCSD)

Jacob Rundlet

Boston University

Nick Deak

Brown University

Jeremy and Jason Runyan

University of California San Diego
(UCSD)

Jason Levin

Pennsylvania State University

Alex Davis

New York University
(NYU)

Bret Martin

University of California San Diego
(UCSD)

Adrienne Shon

Northwestern University
LJFA boasts alumni who have achieved success on the collegiate, national, and international level. On the international level LJFA's members have been members of US National Teams spanning a variety of age groups. LJFA members have gone on to become World Champions and World Cup Medalists. Nationally, LJFA fencers have won Cadet, Junior, Senior, and Veteran US Opens. At the Collegiate level, LJFA's athletes have won National Championships and have been named All-Americans.
LJFA fencers learn that the mix of high scholastic and fencing achievement is a winning combination for success. Coaches from Ivy League and other elite universities are in constant contact with us, as they recruit our fencers for their NCAA programs. LJFA Fencers have gone to represent various prestigious universities such as Caltech, Harvard University, the University of Pennsylvania, Brandeis, UCSD, UC Berkeley, Columbia University, the University of Notre Dame, NYU, Penn State, Duke University, Brown University and many others.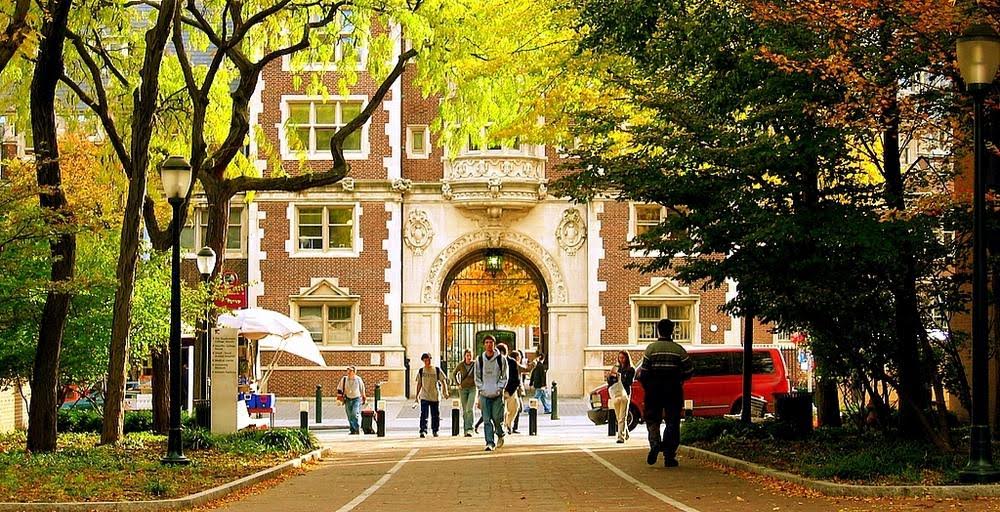 One of the most popular questions parents ask us is, "Will fencing help my kid get into college?" The answer is a very resounding, "Yes it can!" Fencing is one of the oldest NCAA sports in the United States. Prestigious colleges recruit the best fencers across the country and the world to compete with each other at the NCAA level.
We at LJFA understand that college is very important to our athletes and their parents. At LJFA we specialize in helping our athletes get recruited and receive scholarships.
We Help our Athletes Stand Out from the Crowd: At LJFA, our elite fencing program leads to our fencers achieving success at the national and international level. This success leads to college coaches recruiting our fencers.
Our Athletes Learn Academic Responsibility: Fencing on a high level is very important for the college recruitment process. However, we understand that excelling in school is even more important. Fencing provides our students confidence and focus. These traits help not only on the fencing strip, but also in the classroom. Success on the fencing strip correlates with success in the classroom and vice-versa. We constantly push our students to achieve even more success in these areas.
We Start the Process Early: Our staff at LJFA maintains strong relationships with the nation's top college coaches. Our fencers meet college coaches from the time they start competing at national tournaments. We also help our fencers network with current students and alumni at many universities. By the time recruitment comes along every coach knows who our fencers are.
Universities with fencing teams include:
Ivy League Schools
Harvard
Princeton
Yale
Columbia
Cornell
UPenn
ACC Schools
Notre Dame
Duke
North Carolina
Boston College
Independent Schools
Stanford
Ohio State
St. Johns
Penn State
NYU
MIT
Northwestern
Brandeis
Air Force
Carnegie Mellon
Tufts
Cal Tech
John Hopkins
UCSD
Many other prestigious Universities
1 in 3 high school fencers go on to compete in college fencing. Compare that to football (7.8%) or basketball (5.9%). More than 30 top-tier colleges in the U.S. have an NCAA fencing team, and 100 other colleges have teams as well. Not planning to fence in college? No problem: simply having fencing listed on the application gives you a huge boost. Schools understand that fencing teaches mental toughness and strategic thinking, and that good fencers make good students. Fencing families already know that fencing translates to improve focus and better academic performance.