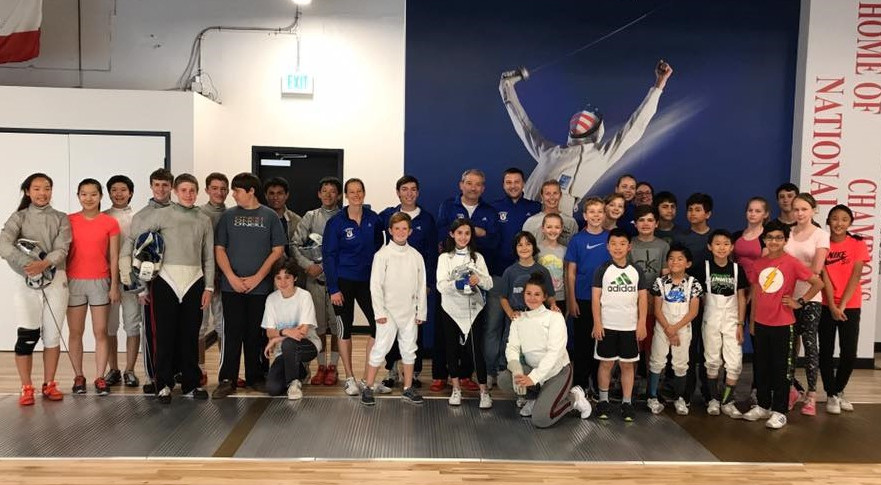 Welcome to La Jolla Fencing Academy,
the HOME of National Champions
LJFA provides a comfortable and elite fencing education for fencers of all skills and ages. With a spacious modern facility located in the heart of San Diego and a top-of-the-line coaching staff, LJFA is primed to become one of the best fencing centers in the country.
Our Goals:
To provide an elite and entertaining fencing education. Be they a child or an adult, anyone with a swashbuckler heart will learn the technique of a Jedi and the footwork of a musketeer!
To provide an enjoyable fitness activity that teaches our fencers the vital skills needed to succeed on the strip, such as speed, agility, mental sharpness, reaction time, and strength.
To help our fencers be recruited by the finest universities in the United States. Former LJFA students have gone to win NCAA Championships and fence for colleges like Harvard, Columbia, Notre Dame, and UCSD.
To have our fencers excel at the highest level of competitions at the national and international level.
To spread the wonderful sport of fencing around our community in beautiful San Diego.
To help our students advance in fencing with our world-class coaching staff, state-of-the-art fencing equipment, and highly specialized classes for all skill levels.
Please Contact Us if you have any questions or visit our wonderful facility during business hours. Feel Free to explore our website.