At LJFA we take tremendous pride in our outstanding coaching staff. LJFA's have coaches competed in and coached fencing across the US and all around the world. LJFA's coaches are determined to teach our students the wonderful sport of fencing at the highest possible level.
Dmitriy Guy: Founder and Head Coach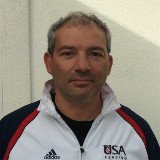 Dmitriy Guy is one of the best fencers/coaches in the United States. A former professional saber fencer for the USSR fencing team, Dmitriy is a Soviet Union National Champion and has been a finalist at two Junior World Championships. In the United States, Dmitriy is a US Open champion and a two-time Maccabiah Gold Medalist. Dmitriy's students have become World Champions, US Open Champions, and World Cup Medalists. Dmitriy has also been the national coach of the US fencing team for many important international competitions at the cadet, junior, and senior levels.
Rostislav Krasilnikov: Lead Saber Coach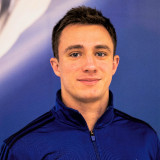 Rostislav Krasilnikov is one of the most decorated Cadet and Junior fencers, competing for the Russian National Team. As a Cadet, Rost has medaled at numerous World Cups and Russian National Events. As a Junior, Rost is the European Championship Gold Medalist and World Championship Silver Medalist. After his stellar competitive career, Rost became a highly regarded coach. Rost coached the Russian National Cadet team, traveling with them all around the world. Since moving to the United States, Rost joined LJFA/Spartak's already elite group of saber coaches.

Coach Rostislav holds a Master's Degree from the National State University of Physical Education in Nizhny Novgorod, Russia.
Sergey Mindirgasov: Senior Saber Coach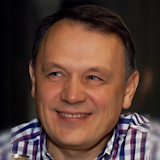 La Jolla Fencing Academy is pleased to announce the legendary 6-time World Champion, 5-time European Champion and the Olympic Silver Medalist (1988-Seoul ) Sergey Mindirgasov is now a part of LJFA's stellar coaching team.
Coach Sergey brings over 45 years of fencing experience to the club. He trains competitive/elite athletes in classes, private lessons and tournament strip coaching.
Coach Sergey holds a Master's Degree from the National State University of Physical Education in Lviv, Ukraine.
Konstantin Lokhanov: Saber Coach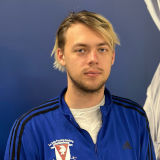 Konstantin (Kostya) Lokhanov has been a top fencer all throughout his career. As a Cadet, Kostya is a multiple time World medalist. As a Junior, he was ranked number 1 in the world from 2016-2018 by The International Fencing Federation (FIE). He also won 4 Junior World Сhampionships, and took a bronze medal at the European Сhampionships. As a senior, he took 7th place individually at the 2019 World Championship.
In 2021, he became an Olympian and represented his country at the Tokyo Olympic Games.
Now, Kostya is an enthusiastic young coach who is both well-versed in modern fencing coupled with a unique career and he is ready to share this knowledge to our LJFA/Spartak students.