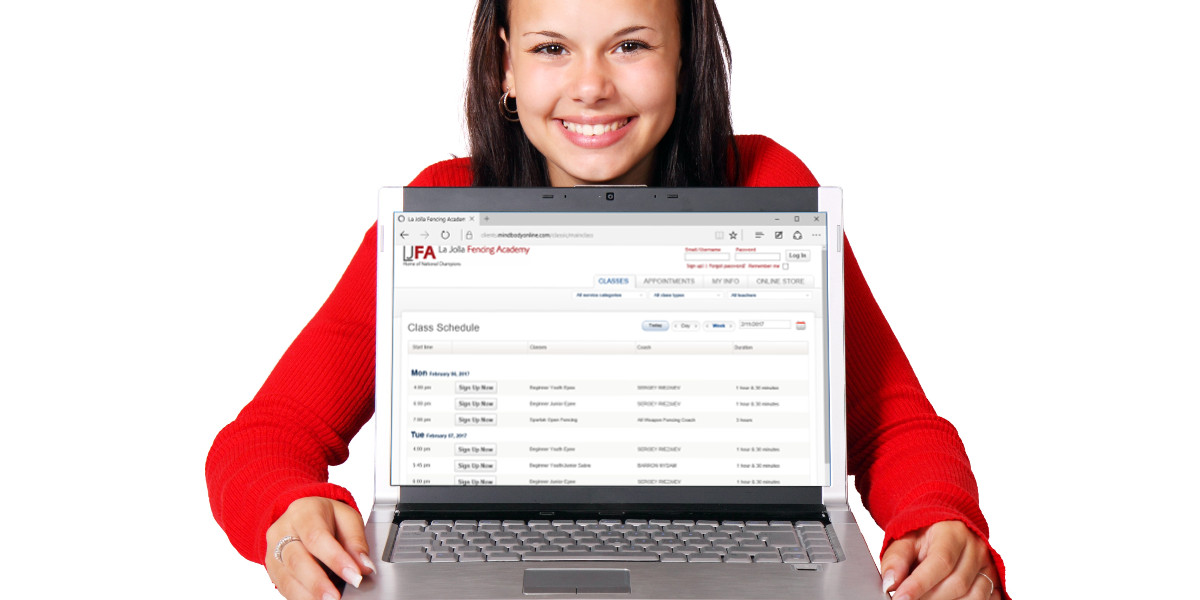 Online Drop-In Class
LJFA members may register for drop-in classes through our MINDBODY Online Scheduler.
To Register for Drop-In Classes:
If you are a first-time user, create a new account by clicking "Sign up!" in the upper-right corner, under the "Email/Username" box in the upper right-hand corner.
After this you can register for drop-in classes or drop-in open fencing by selecting the "Classes" tab.
Click on the desired time slot.
You can narrow down your options by selecting a class type and/or an instructor.
To Cancel or Modify a Reservation:
Click the "My Info" tab.
Select "My Schedule".
Click "Cancel" or "Reschedule".
We would like to remind you that LJFA cancellation policy requires a minimum notice of 24 hours.
If you have any questions or comments, please contact us.
Please note that you can always sign-up for LJFAprivate lessons and Drop-In Classes/Open Fencing on the phone or at our location.
Visit LJFA office to discuss and reserve your monthly class packages. Class packages are not available for online purchasing.