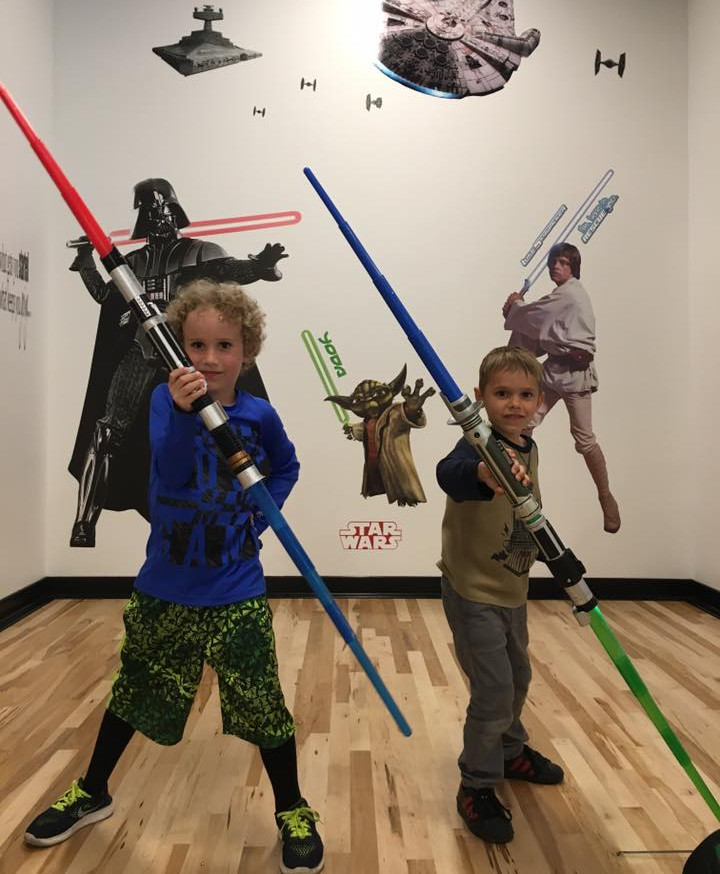 The Olympic sport of fencing, also known as a "physical game of chess," provides a well-rounded form of mental and physical exercise essential for health and wellness. When practiced by children during their developing years, fencing increases executive function including focus, suppression of impulsive reactions, and mental manipulation of ideas. It is a fast-paced game and a great way to burn calories and stay in shape generally.
Fencing combines the athleticism of tennis, soccer or basketball with the discipline of a martial art. It has been a part of the modern Olympic Games since their founding in 1896. Today, fencers of all ages compete at the local, national, and international levels.
Fencing is also an exceptionally safe sport, with fencers suffering fewer injuries than athletes in most other Olympic Sports including basketball, soccer, gymnastics, tennis, and even swimming.
Fencing is an elegant, prestigious and modern combative sport based on tradition and has been enjoyed by people around the world since the Middle Ages. It's a challenge both physically and tactically between two opponents. Using replica swords - the foil, epee and saber - fencers try to score points by hitting one another while moving back and forth on an area called a piste. Modern fencing is a sport in which adults and kids, men and women can excel. It is a dynamic, evolving martial art with a five-thousand-year history behind it.
Fencers have a vast advantage when it comes to college applications! LJFA fencers learn that the mix of high scholastic and fencing achievement is a winning combination for success. Coaches from Ivy League and other elite universities are in constant contact with us, as they recruit our fencers for their NCAA programs. LFJA members have gone on to compete at colleges such as Harvard University, Columbia University, University of Notre Dame, University of Pennsylvania, Brandeis, UCSD, UC Berkley, NYU, Penn State, Duke University, and Brown University.