What Fencing Teaches you?
Endurance & Agility: To score, you must be faster than your opponent!
Tactics and strategy: You will learn how to outsmart your opponent in order to score the touch
Honor: You will learn how to be gracious when you win, and how to be positive after defeat
Confidence: The more you win the more confident you become on and off the strip
Fun: Fencing (and your opponents) never stops challenging you, so you will gain more satisfaction with each skill mastered and every touch you score.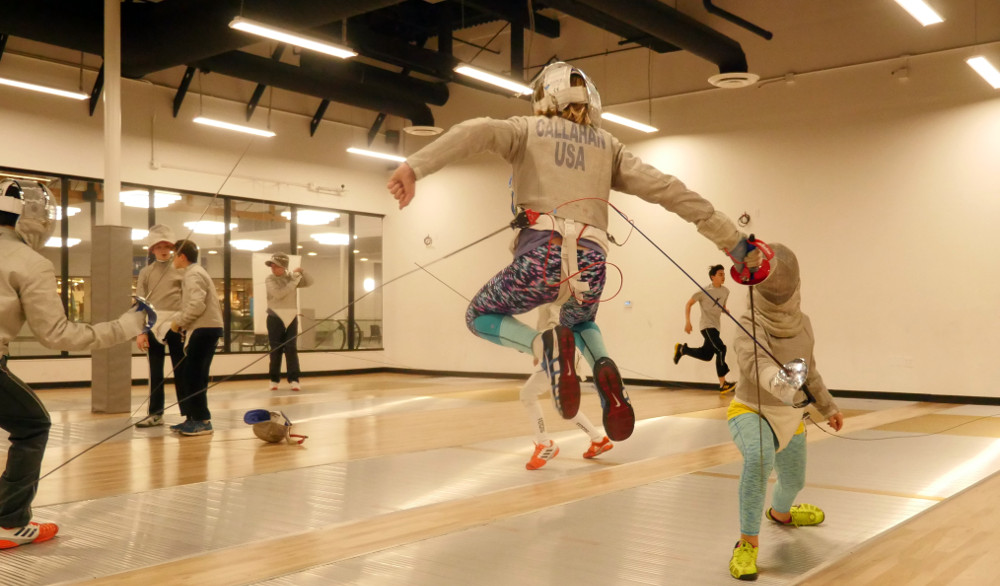 What are the Health Benefits of Fencing?
Fencing builds leg strength and endurance, improves posture, and promotes cardio-vascular conditioning.
The Olympic sport of fencing, also knows known as a "physical game of chess" provides a well-rounded form of mental and physical exercise essential for total health and wellness.
Is equipment provided? What do I need to buy?
Students should wear sweatpants or leggings (no jeans or shorts); sneakers with shoelaces; and a tee shirt. For Beginners, all fencing equipment can be borrowed from our club for no charge for three months.
Will Fencing help me/my child get into college?
YES! There are many meaningful recruitment and scholarship opportunities for fencing. It also looks good on an application.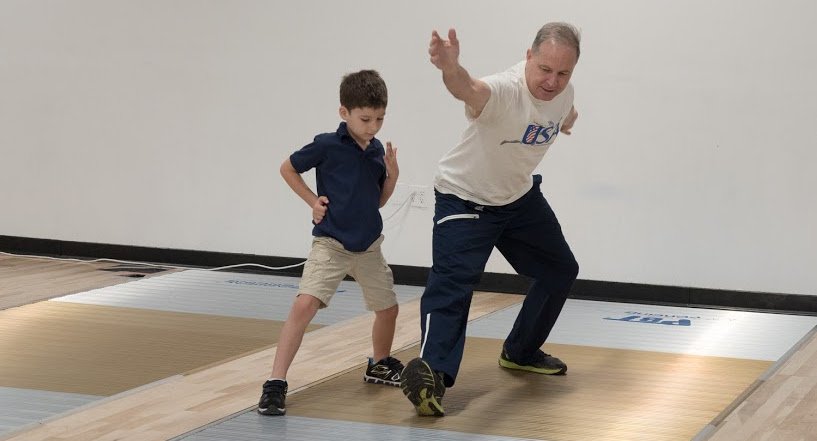 What are the ages?
LJFA welcomes fencers of all ages. We have classes and groups for fencers of all levels and ages.
How can I register for Classes?
Please refer to our classes/schedule page to pick the right class for you. Afterward, please register for classes online on our Online Registration and Payment Section. Or you can contact us by email or phone. You can also visit our location where we can personally discuss what the right class is for you.
Do I need to buy equipment?
While we provide equipment for new beginners for free for the first three months, however, we highly encourage all our fencers to have their own purchased equipment.
Is fencing safe?
The National Athletic Trainers' Association places the low injury rate for fencing as comparable to tennis, golf and rowing, and far below soccer, basketball and football.