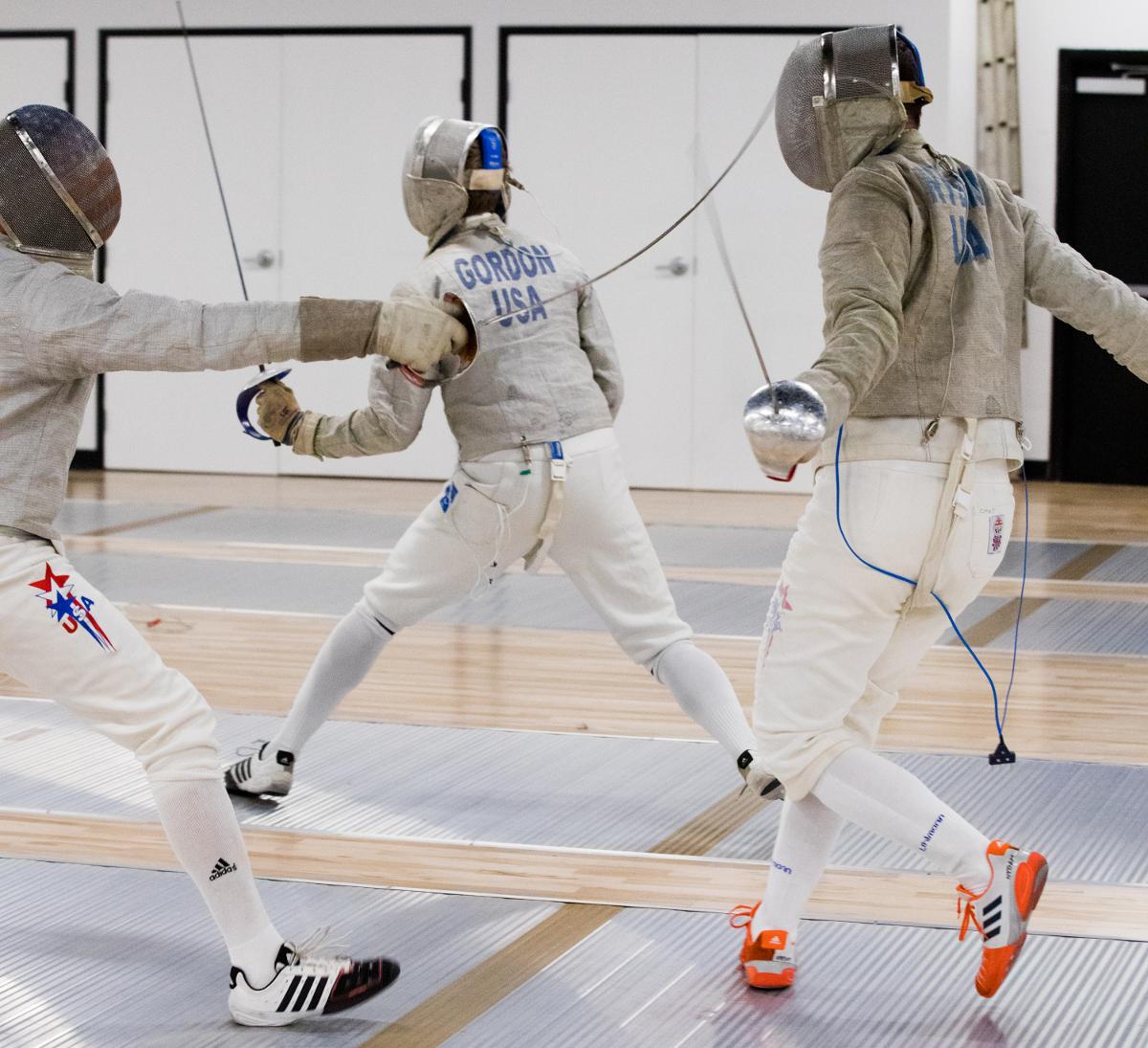 LJFA is excited to announce its Winter "Back to Fencing" Camp with Roman Sydorenko & Rost Krasilnikov focused on preparing fencers for 2020-2021 Competition Season.
The intensive camp will include speed and strength exercises, extensive instruction by the coaches, partner drills with situational fencing, and practice individual and team competitions.
The camp will be run in addition to LJFA regular schedule.
Date & Time:
December 20–23, 27–31, 2020
January 3, 2021
10am – 1pm
Pricing:
$100
Per Day Fee


Minimum 3 Days

$85
Early Registration Per Day Fee
Paid Before 11/15/20
Minimum 3 Days
$1,000
10-Days Camp Fee
$800
Early Registration 10-Days Camp Fee


Paid Before 11/15/20

click here to sign-up
10-Day Camp Includes:
Footwork & Bladework Drills
Bouting Practice
Strategy Sessions
Team Events & Practice Tournaments
Camp Coaches:
Roman

Sydorenko

Multiple-Time Ukrainian National Champion and European Championship Silver Medalist. Roman is a 3-time NCAA bronze medalist, 3-time First Team All-American and 2-Time NCAA Northeast Regional's Champion.
Rost

Krasilnikov

Current member of the Russia National Fencing Team. Some of his accolades include Junior World Championships Silver Medalist and European Junior Championships Gold and Bronze medalist. Rost has been the secondary coach for the Russian Cadet National Fencing Team leading them to top results.
Special Guest Coach:
Junsuk

Lee

S. Korean Junior National Champion and the gold & silver medalist at the Asian Junior Championships. As a coach, Junsuk has coached in S. Korea for over 4 years and was coaching Indonesia National Team for a year. Also, he has served as an assistant coach at the prestige USMT fencing club in Paris, France.