Location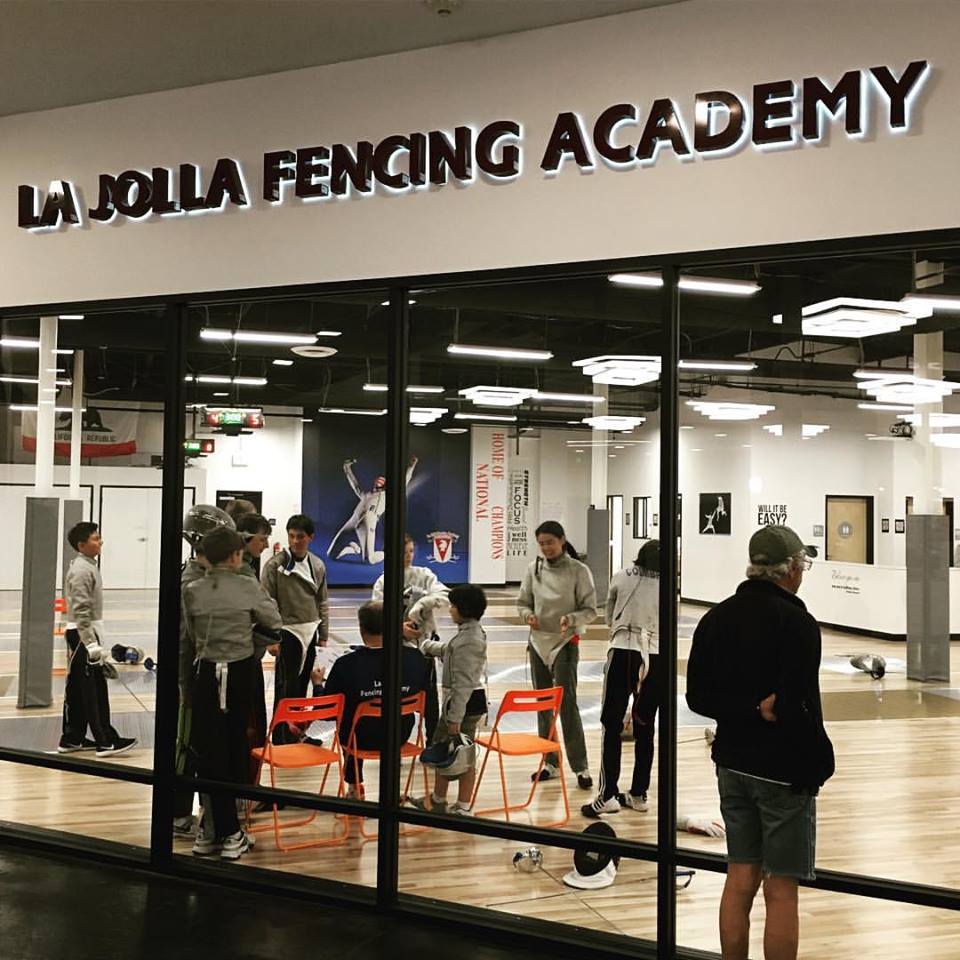 La Jolla Fencing Academy is centrally located in La Jolla Village Square in San Diego. The facility is just an escalator ride down to the AMC La Jolla Movie Theater. LJFA is also in walking distance from supermarkets like Trader Joe's and Ralphs. While your child is fencing, feel free to shop for groceries, catch a movie, or grab a quick bite to eat.
Facility
LJFA boasts a facility that exceeds 6500 sq. ft. This large space creates ample space for fencing and can accommodate a large number of fencers, coaches, and visitors. The building features a main fencing floor, a lounge room, and a pro equipment shop. The main floor, built with the guidance of our partner Radical Fencing, features 6 electric fencing strips for bouting, plus 6 wooden strips with a gym mirror for fencing classes and footwork. The lounge room is equipped with WiFi, an information desk, and glass windows through which parents can watch their children fence.
Directions
LJFA is centrally located in the La Jolla/UTC area of San Diego.
Coming from the North

Take the I5 South towards Downtown.

Take the La Jolla Village Dr exit, EXIT 28.

Turn right onto La Jolla Village Dr.

Take the 1st left onto Villa La Jolla Dr.

Make a U-turn at Via Mallorca onto Villa La Jolla Dr.

Coming from the South

Take I5 North towards Los Angeles.

Take the Gilman Drive exit, EXIT 27, toward UC San Diego.

Turn left onto La Jolla Colony Dr.

La Jolla Colony Dr becomes Gilman Dr.

Turn right onto Villa La Jolla Dr.