At LJFA we take tremendous pride in our outstanding coaching staff. LJFA's have coaches competed in and coached fencing across the US and all around the world. LJFA's coaches are determined to teach our students the wonderful sport of fencing at the highest possible level. LJFA has coaches for all skill types and weapons.
Dmitriy Guy: Founder and Head Coach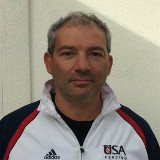 Dmitriy Guy is one of the best fencers/coaches in the United States. A former professional saber fencer for the USSR fencing team, Dmitriy is a Soviet Union National Champion and has been a finalist at two Junior World Championships. In the United States, Dmitriy is a US Open champion and a two-time Maccabiah Gold Medalist. Dmitriy's students have become World Champions, US Open Champions, and World Cup Medalists. Dmitriy has also been the national coach of the US fencing team for many important international competitions at the cadet, junior, and senior levels.
Sergey Riezaiev: Epee Coach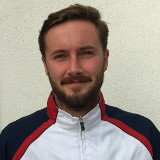 Sergey Riezaiev is the Ukrainian Junior National Champion in the pentathlon. Sergey has been fencing epee for over 20 years and coaching for over 10 years. He is a multiple-time San Diego champion in epee. His students have won local and regional competitions and have placed in the top eight in national competitions.
Barron Nydam: Saber Coach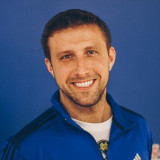 Barron Nydam is the most decorated fencer to ever come out of LJFA. Barron has represented the United States at two Junior Fencing World Championships, and has won two silver and two bronze medals at Junior Fencing World Cups. He is a gold medalist at the Junior North American Cup. Barron has competed for the University of Notre Dame, has won a National Championship, and is a four time All American.
Roman Sydorenko: Saber Coach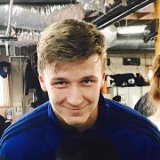 Roman Sydorenko is the newest addition to LJFA stellar coaching team. Roman has been a very successful international and collegiate for the past several years. He is a multiple time Ukrainian National Champion and European Championship Silver Medalist. Roman attended St John's Peter J. Tobin College of Business where he has a degree in finance. At St. John's Roman established himself as one of the University's most successful fencers ever. Roman is a 3 time NCAA bronze medalist, 3 Time First-team All-American, and 2 Time NCAA Northeast Regionals Champion. Roman has also been an assistant coach at Manhattan Fencing Center and St. John's University.
Josh Runyan: Saber Coach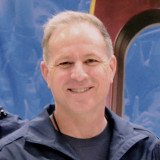 Josh Runyan is one of LJFA's original fencers. Josh won the gold medal in the team event competition and won a silver medal in the individual competition at the Veteran World Championships. He also represented the US at the Armed Forces World Championships. Josh has won numerous gold medals at Veteran National Championships. As a coach Josh is the associate head coach and head saber coach of the UCSD fencing team. Josh's students have gone on to become NCAA All-Americans.
Philippe Guy: Saber Coach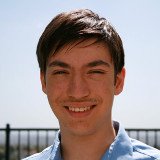 Philippe Guy is LJFA's most recent fencer and is currently one of the top fencers in the country. Philippe has won the gold medal at the USA Cadet North American Cup, and also finished second at Youth 12 and 14 North American Cups. In the international arena, Philippe won a bronze medal in the team event at the Junior World Cup. Philippe has coached his students to top 8 finishes in North American Cups. He currently competes for the Harvard fencing team.
Olga Kalinovskaya: Foil Coach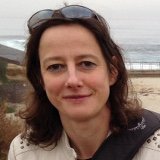 Olga Kalinovskaya is one of the best foil fencers and coaches in the United States. Olga was born in St. Petersburg Russia, and was among the best Junior foil fencers in the Soviet Union. She later moved to the United State and began to compete for Penn State. At Penn State Olga won 4 consecutive individual NCAA titles and two team titles. In 1996, Olga was named the Big Ten Athlete of the Year. After her stellar NCAA career Olga became a volunteer assistant coach while in graduate school at Penn State.